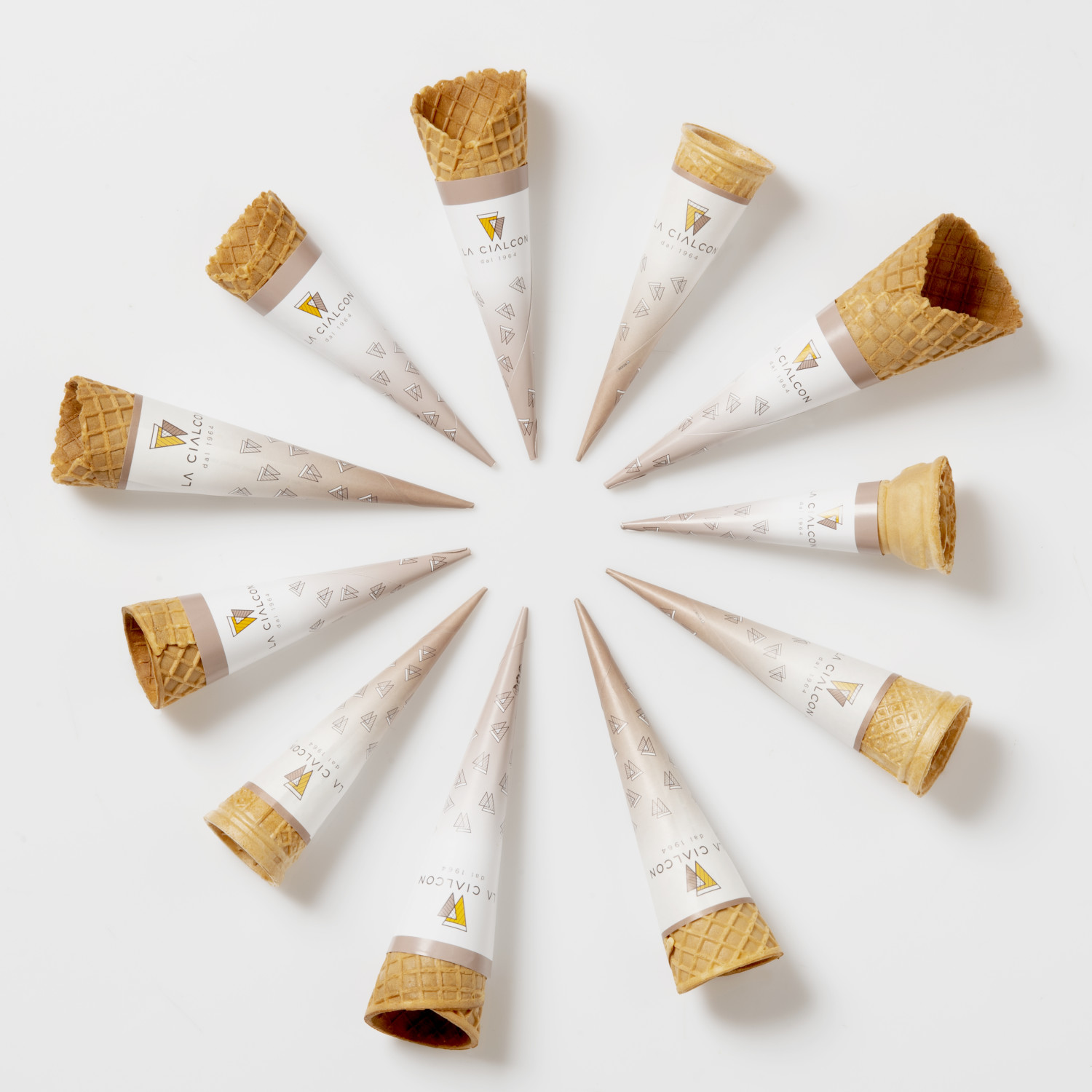 Coupled cones are the winning union between our delicious waffle cones and a hygiene-saving paper cone , which can be be printed with standard or totally customized graphics, to make it unique just like your ice cream shop!
From a simple image, from an inscription, or from a graphic already & agrave; processed, we create the personalized sub cone with the & nbsp; image of the customer . The cone & nbsp; turns into & nbsp; a very refined marketing tool for the shop, and an effective advertising vehicle .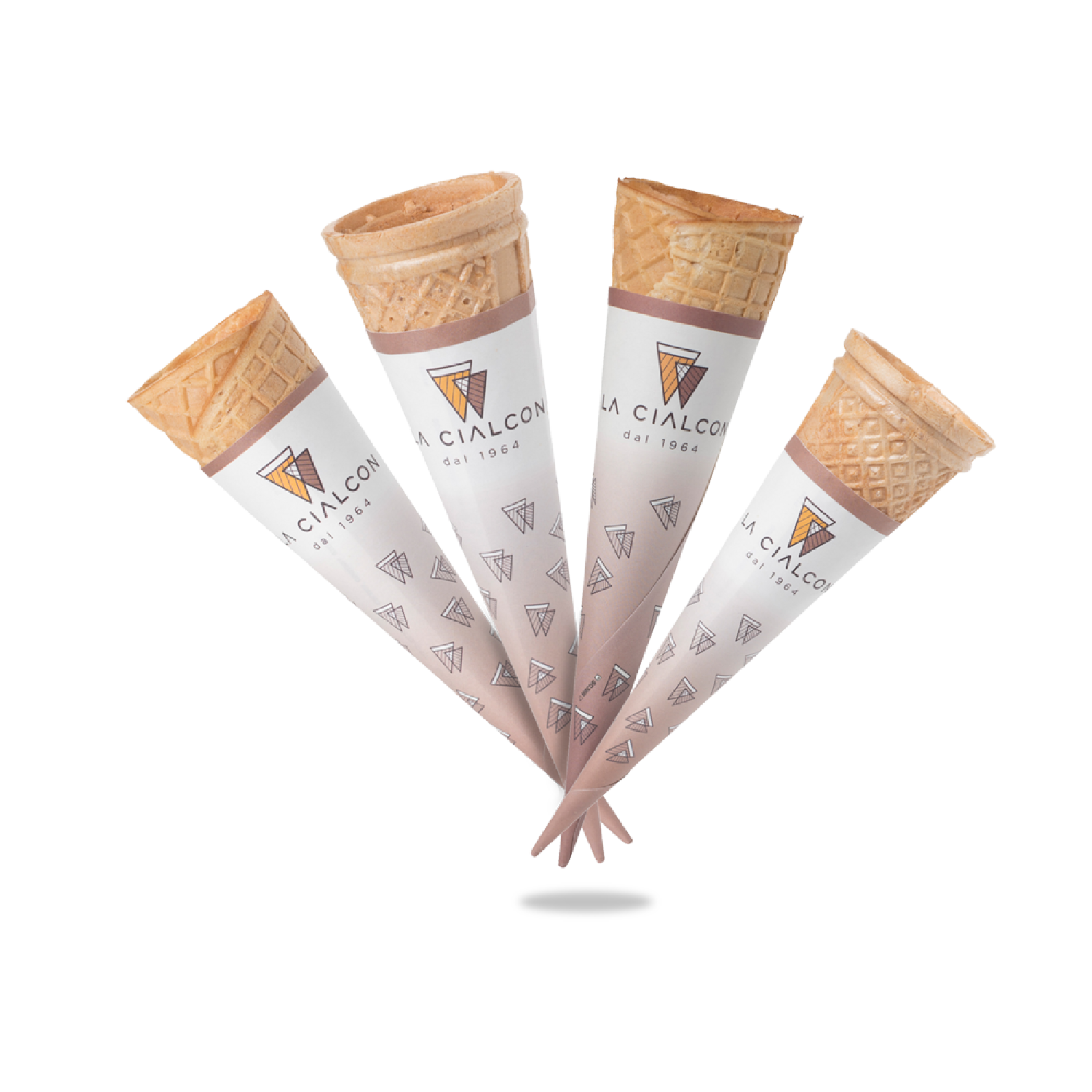 We also want to underline hygiene. Because the cone is mechanically coupled during forming, no one's hands will touch the cone that is given to the customers.
Automatically-customizable models:
Printed cones:
Cornetto St. 4, Cornetto St. 5
Cones:
Bernini, Botticelli, Cimabue, Canova, Canaletto, Tintoretto, Giotto, Tiepolo, Tiziano, Donatello
The Coupled Cones family & egrave; grown to meet the huge demand of the customization market and, above all, of safety and hygiene.

You can now choose from the many new models, available with both standard and customizable graphics with your ice cream shop logo and colors .

Let your customers live an experience to be enjoyed, unique , safe and of course of quality & agrave; !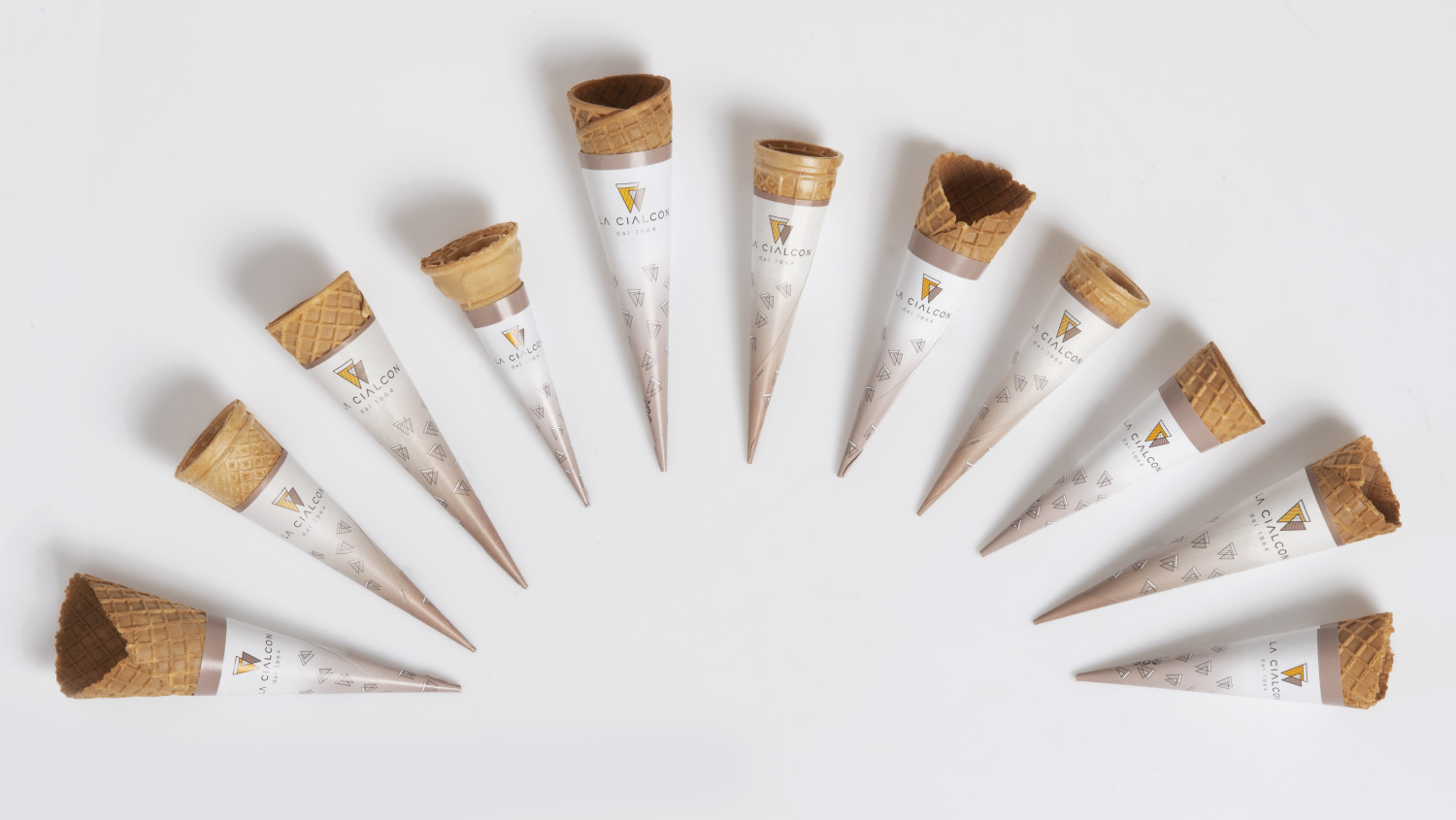 You can now choose from the many new models, available both with standard graphics and customizable with your ice cream shop's logo and colors.