Customized coupled cones are a product category with a hygiene-safe paper cone, which can be printed with the customer's graphics.
Whether a simple image, an advertising slogan, or already-prepared graphics, we create the customised lower cone with the customer's image. Thus, the cone becomes an elegant marketing tool for the retailer, and an effective advertising solution.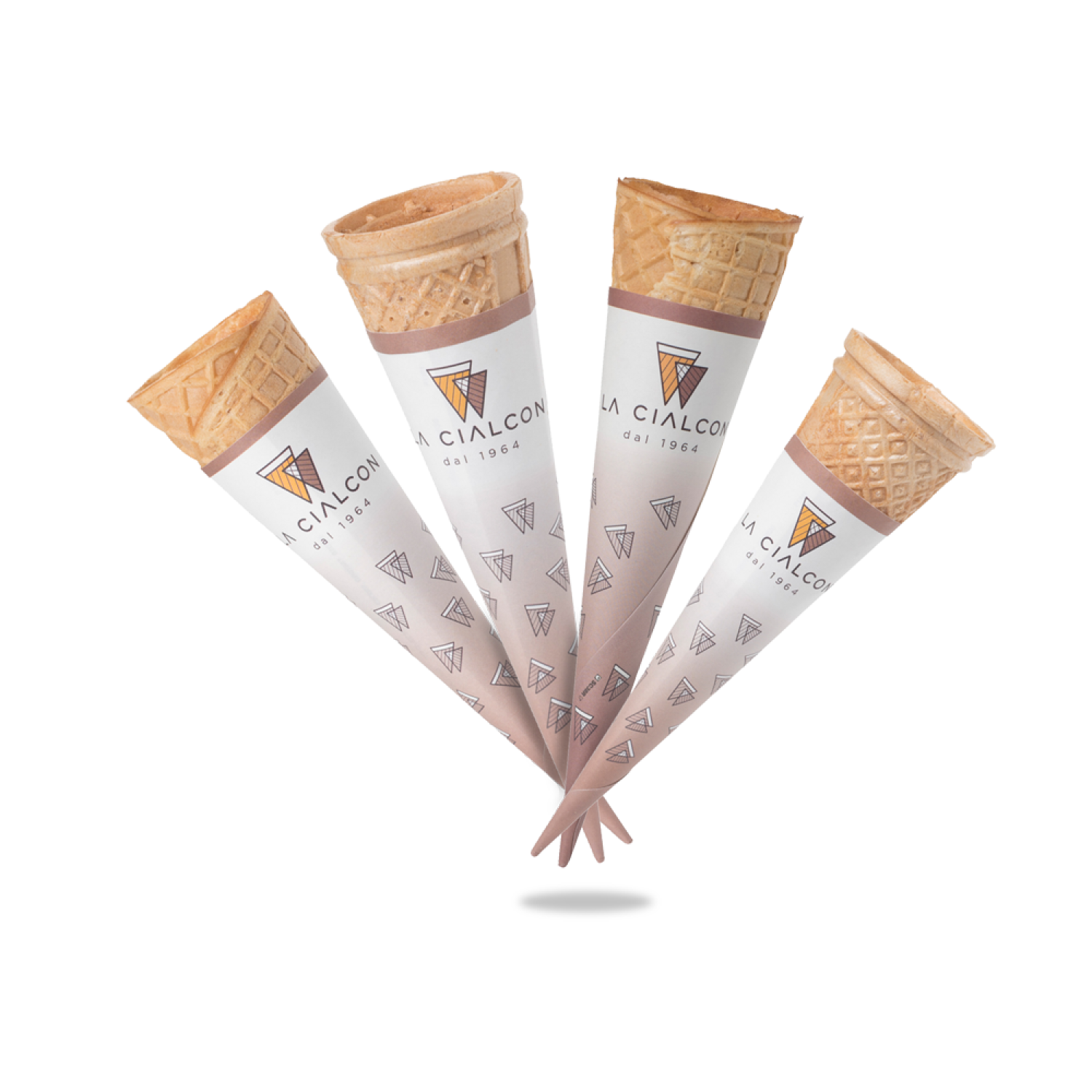 We also want to underline hygiene. Because the cone is mechanically coupled during forming, no one's hands will touch the cone that is given to the customers.
Automatically-customizable models:
Printed cones:
Cornetto St. 4, Cornetto St. 5
Cones:
Bernini, Botticelli, Cimabue, Canova, Canaletto, Tintoretto, Giotto, Tiepolo, Tiziano, Donatello